Our judging panel has been selected for their range of styles, artistic approaches, diverse backgrounds, and geographic location. The panel represents some of the most experienced and respected figures in the landscape photography field today. Many of these photographers have made outstanding contributions throughout long careers while others are blazing new trails and creating excitement within the photographic community.
Sarah Marino
Colorado, USA
Sarah Marino is a full-time nature photographer, photography educator, and writer who splits her time between a home base in rural southwestern Colorado in the United States and nomadic traveling in an Airstream trailer. Sarah's portfolio features a diverse range of subjects including grand landscapes, intimate landscapes, abstract renditions of nature, and creative portraits of plants and trees. Sarah's teaching, through speaking and in-person workshops, ebooks, and video tutorials, focuses on personal expression, seeing opportunities in any landscape, photographing nature's small scenes, and a slow style of photography focused on exploration and connecting with nature. Sarah is a co-founder of the Nature First Photography Alliance and she seeks to promote the conservation and stewardship of wild places through her photography and teaching.
Alex Noriega
Oregon, USA
Alex Noriega is a professional nature photographer traveling full-time throughout the United States in an RV. He has spent the last decade photographing the mountains, deserts, and forests of the American West, with a particular focus on the Colorado Plateau. Whilst he became known through his spectacular grand landscape work he now prefers to feature more subtle, intimate scenes and subjects, with a goal of conveying a sense of mystery and sparking the viewer's imagination. In 2016, Alex won first place in three major competitions: International Landscape Photographer of the Year, USA Landscape Photographer of the Year, and the Epson Pano Awards.
Sandra Bartocha
Germany
Sandra Bartocha is a German photographer, speaker and author specializing in natural landscapes as well as abstract work, with the specific aim of creating images that evoke an emotional response. Sandra is vice president of the German Society for Nature Photography (GDT) and chief-editor of the magazine GDT Forum Naturfotografie. Her pictures have received prizes in numerous competitions – including the Wildlife Photographer of the Year and the International Photography Awards. She was one of the photographic team on the pan-European Wild Wonders of Europe initiative.
Paul Zizka
Banff, Alberta Canada
From the peaks of the Canadian Rockies to iceberg-laden seas off the coast of Greenland, Paul's journey to capture the "under-documented" is a testament to his passion for exploration, his creative vision and fierce sense of determination. These qualities, combined with his pursuit of fresh perspectives and a deep love for the landscape, have resulted in an ever-growing portfolio of cutting-edge images.
Paul's images have been featured on countless book covers and in a variety of highly regarded publications, including National Geographic, Maclean's, Alpinist, the Huffington Post, The Guardian, Canadian Geographic, Islands, PhotoLife, and explore magazine. His client list includes leading national and global brands such as Canon, Apple, Dell, Arc'Teryx, Panasonic and MEC.
A prolific adventurer, Paul's explorations have taken him to all seven continents, as well as to each of Canada's provinces and territories. In the Canadian Rockies, Paul has hiked extensively in the backcountry and photographed from the summits of countless peaks. His adventures abroad include a 1400-km unsupported double-crossing of Iceland on foot, which is believed to be the first of its kind, and a 1488-km solo crossing of the South Island of New Zealand. He has also explored such destinations as Antarctica, Norway, Svalbard, Nepal, Greenland, the Caribbean, Niue, French Polynesia, Namibia, the Faroe Islands, Baffin Island and the Torngat Mountains.
Paul has published seven books (published by Rocky Mountain Books) including three coffee table style books of photography: Summits & Starlight: the Canadian Rockies (2013), The Canadian Rockies: Rediscovered (2017), and Aloft: Canadian Rockies Aerial Photography. His book on aurora photography in the Canadian Rockies is due for publication Spring 2022. Paul was named a Fellow of the Royal Canadian Geographical Society in 2017.
Orsolya Haarberg

Vågå, Norway
A landscape architect by training and originally from Hungary, Orsolya turned her passion for photography into a profession when she moved to Norway in 2005. In her work, Orsolya looks for the unusual in everyday nature. She seeks the detail or the unexpected moment of light that adds atmosphere, drama or magic to a landscape. She has won prizes in competitions worldwide, including the prestigious Natural History Museum Wildlife Photographer of the Year, where she also served in the jury in 2009 and 2016. She has twice been awarded the title of Hungarian Nature Photographer of the Year.
Orsolya's images have been published in National Geographic magazine in both the US and international editions. Thus far Orsolya's photographic work has resulted in four books (common projects with Erlend Haarberg): Lapland—Alaska of Europe (in three languages), Iceland—Land of Contrasts (in two languages), Iceland in all its Splendour (in four languages) and Laponia—Majestic Stillness (in four languages).
David Thompson
Nevada, USA
David Thompson is a professional nature photographer living in Las Vegas, Nevada. Originally from Alamogordo, New Mexico, David grew up playing in the sand dunes of what is now White Sands National Park. While David is well-known for his swamp photographs from West Texas and East Louisiana, with which he has won several awards; David's portfolio has a wide range and mixture of subjects, including forests, fall color, trees, mountains, sand dunes, and deserts. David is widely renowned for his natural yet evocative processing techniques which tastefully bring out the best every scene has to offer while invoking wonder, imagination, and awe in viewers of his images. David teaches post-processing techniques and offers private workshops and critique sessions to photographers all over the world while being a father to three children and working a full-time job in the security industry.
.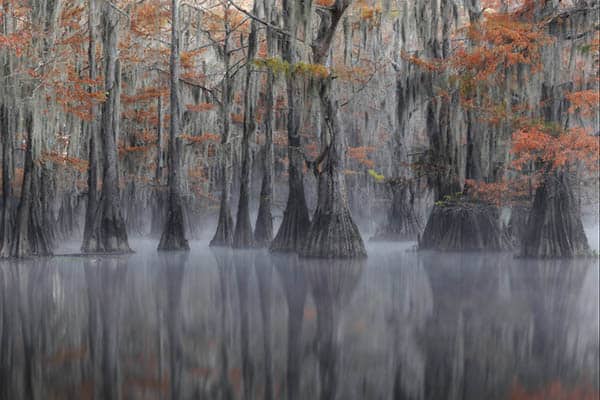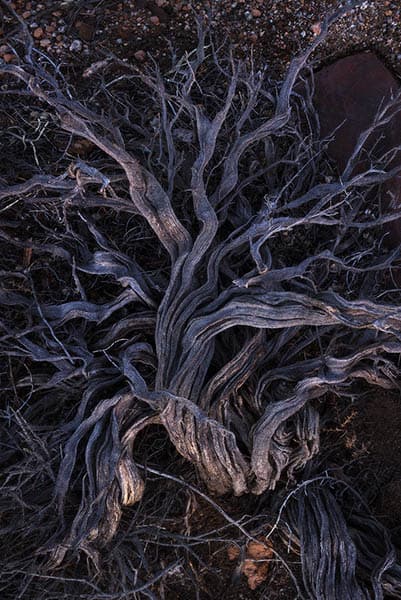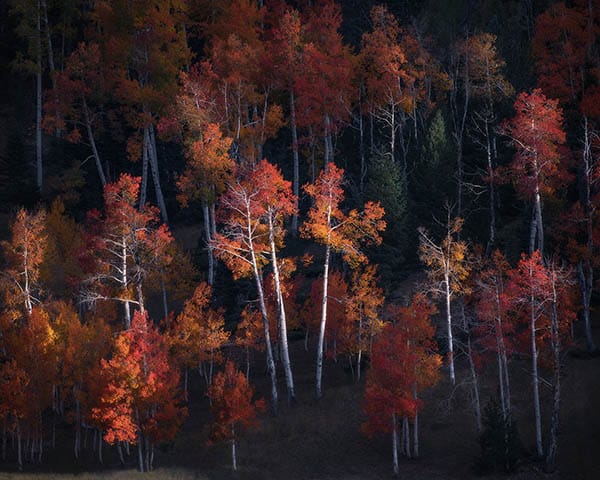 David Clapp
England
David Clapp is one of the UK's most successful landscape, travel and architectural photographers. A jack of all trades, he began working as a writer, contributing imagery and words for photography magazines. This lead to a career as a full-time professional in 2009, amassing a strong position as a global stock photographer. His creative vision has lead him to recurring commissions for AA Travel, Visit Britain and large corporations. Today he is a renowned teacher and a technical specialist employed regularly by Canon UK, a photographic lecturer (Royal Photographic Society), a Getty Images contributor and a workshop leader. He runs his own workshops taking photographers to some of the most exciting locations on the planet.
Theo Bosboom
Netherlands
Theo Bosboom is a professional photographer for whom nature is his greatest source of inspiration. In 2013, at the age of 44, he turned his back on a successful legal career to pursue his dream of being a professional photographer. Theo's photographs are regularly published in leading magazines such as National Geographic (Dutch edition), BBC Wildlife magazine, Geo, Outdoor Photography and Naturfoto. He has also won numerous awards and recognition in international photography competitions, including BBC Wildlife Photographer of the Year, European Wildlife Photographer of the Year, Nature's best and Asferico.